You are here
DFA Unique Features
2016 Virginia Mathematics Standard of Learning
Diagnostic Formative Assessments
Flexible Creativity's diagnostic formative assessments are designed to assist in identifying a student's readiness to begin or continue with a specific mathematics standard. These assessments are uniquely built with a rubric to identify the strength of a student's background knowledge, as well as the student's knowledge and skill progressively through the content.
Learn more about the unique features of our diagnostic formative assessments below.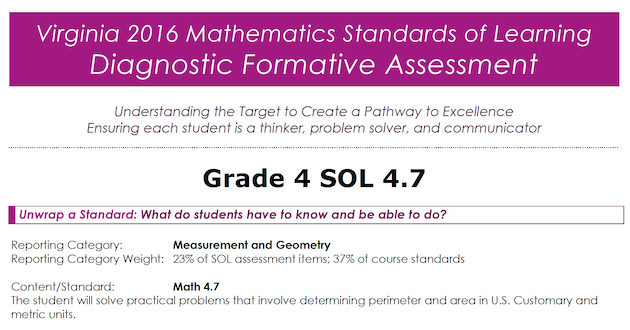 Unique Features
Rubric
An assessment rubric has been developed for each assessment based on the unique content for that standard.  The four-level rubric begin with emerging (1), continues through developing (2) and proficient (3), and culminates with distinguished (4).  There are one or two assessment questions identified for level of the rubric.  The assessment begins at the emerging (1) level and progresses consecutively to the distinguished (4) level.  

Each assessment item pairs progressively to the rubric to help evaluate a student's skill and ability.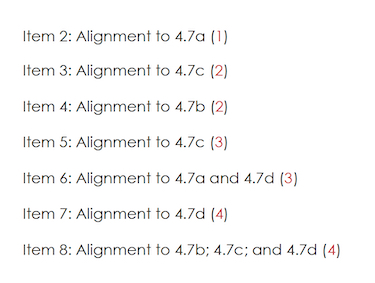 Building Background Knowledge from Prior Grade Level/Content
The first question of each assessment, labeled (0) in relationship to the provided rubric, is a 'flashback' question that spirals back to the the prior grade/content level.  This vital piece of data informs the educator on the student's ability to succeed within the current essential knowledge and skills of the standard.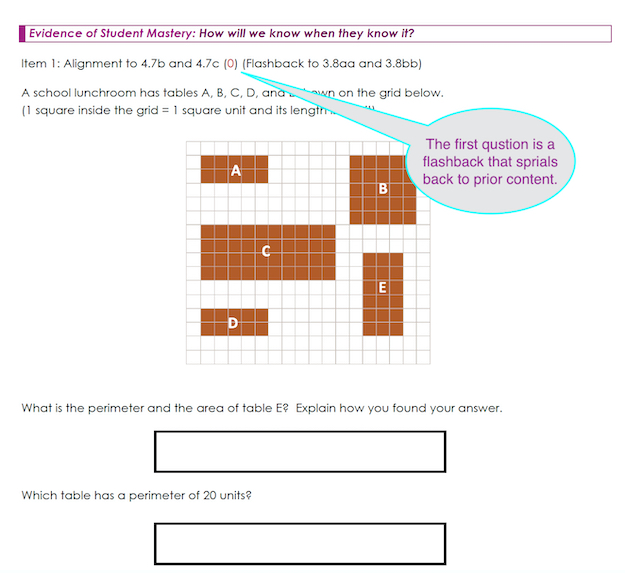 Personal Learning Goals
Each student can determine their personal progress in working toward and meeting the identified essential knowledge and skills within the Virginia Curriculum Framework for a given standard.
Guided Group Lesson Template
A lesson template, provided with each assessment, includes elements that allow for a teacher to identify the groups of students within each rubric level, the needed vocabulary, observations, and next steps.
Contact us for more information!